Days Are Coming All you want to know about Mashiach and the redemption
Days Are Coming
All you want to know about Mashiach and the redemption
Imagine a new reality. A good new reality. All the good things in life, but none of the bad. No health issues, no bills you can't pay, no petty jealousies or selfish motivations, no fear for the future. Is this possible?

Judaism believes that it is. And that it is imminent.

You are invited you to a new series, Days Are Coming. We will explore the Jewish idea of Mashiach and how real it is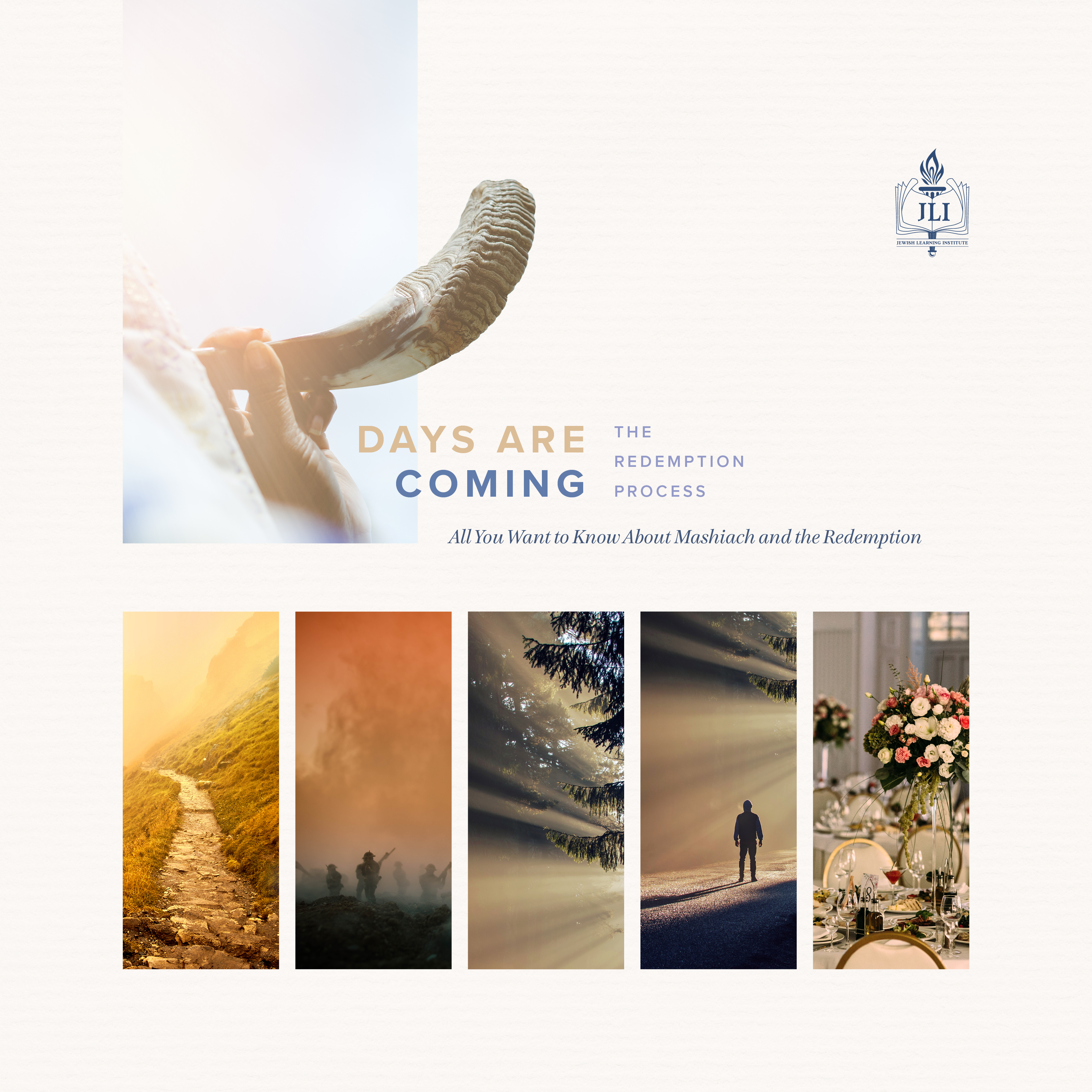 This course will be 5 Sunday mornings at 9:30am and will be available to take live in person or on Zoom, depending on your preference.
The in person venue is at the Kesselman home - 12203 Foothill Ln Frisco TX 75035
The Zoom class and be found at www.chabadfrisco.org/zoom
The cost for this course is $49.00 including the student textbook or $40.00 not including the student textbook
Here is the schedule:
Lesson 1, November 1,
Redemption: "Poof!" or Process? - How It'll Be is Up to Us
Lesson 2, November 8
Gog and Magog -Turbulent, Terrible… and Terrific!
Lesson 3, November 15
Lesson 4, November 22
Elijah the Prophet, Harbinger of the Redemption Parts I & II - His Purpose and His Function
Lesson 5, November 29
The Grand Banquet - Unpacking the Feast of the Future
When
November 1st, 2020 9:30 AM through November 29th, 2020 12:00 AM
Registration fee
| | |
| --- | --- |
| Registration including the student text book | $ 49.00 |
| Registration excluding the student text book | $ 40.00 |