.
B"H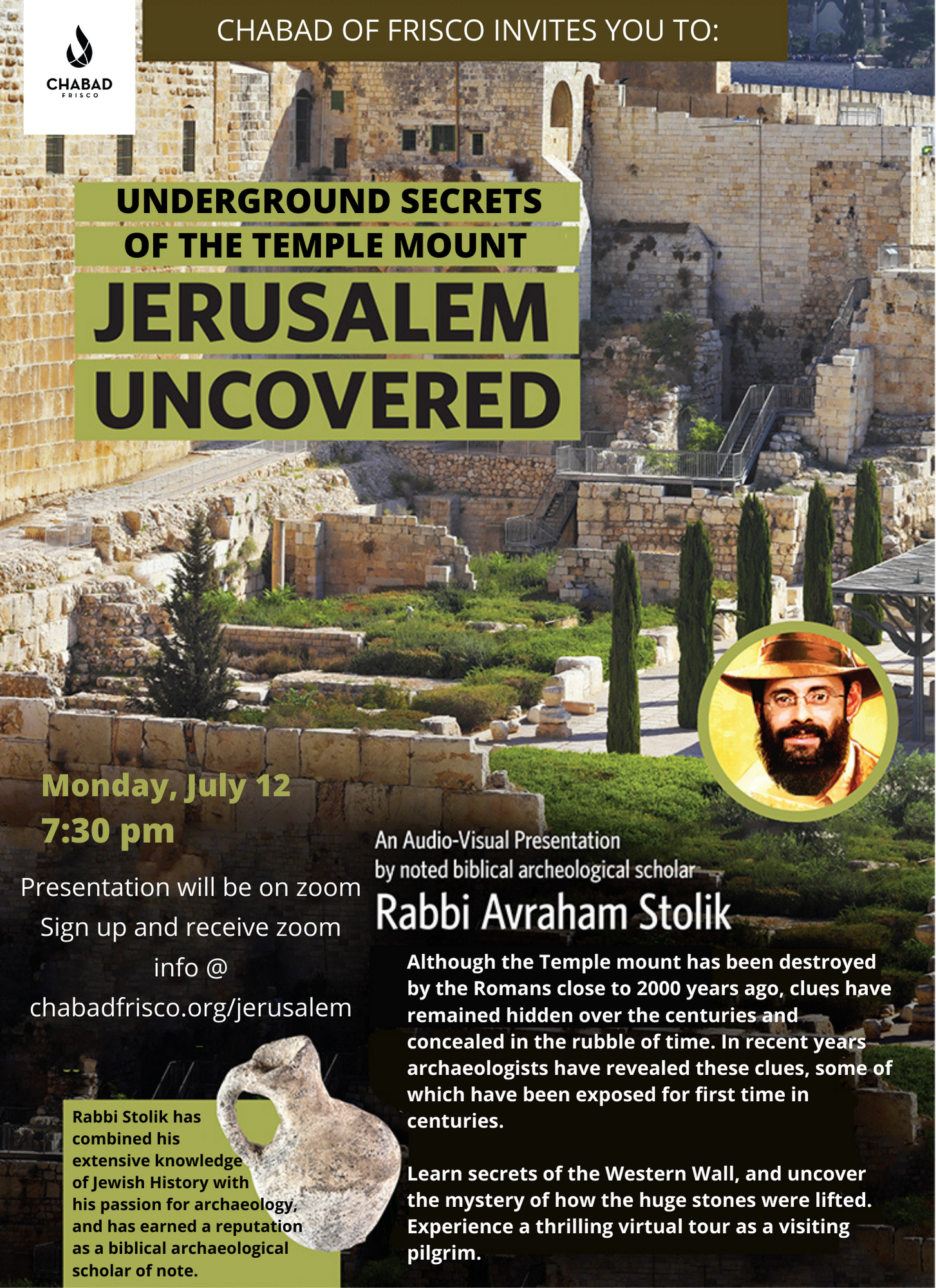 The Presentation:
Underground Secrets of the Temple Mount
Although the Temple mount has been destroyed by the Romans close to 2000 years ago, clues have remained hidden over the centuries and concealed in the rubble of time. In recent years archaeologists have revealed these clues, some of which have been exposed for first time in centuries. It is now possible to reconstruct the glorious edifice that once stood upon the mount, corroborated by ancient Jewish texts and history books.
Learn secrets of the Western Wall, and uncover the mystery of how the huge stones were lifted. Experience a thrilling virtual tour as a visiting pilgrim.
About the Presenter:
Rabbi Avraham Stolik is the founder & director of the Jerusalem Uncovered Institute, as well as director of Chabad in Downtown Coral Gables, Florida.
A number of visits to the Holy Land sparked his interest in archaeology. Combining his extensive knowledge of Jewish History with his new passion, he has been lecturing on the topic of biblical archeology for close to two decades, focusing mainly on Jerusalem.
He has created a unique presentation which has received wide acclaim from his audiences, and has earned him a reputation as a biblical archaeological scholar of note.
When
July 12th, 2021 7:30 PM through 8:30 PM