CITY OF DAVID: MYSTERIES REVEALED A Journey To The Place Where It All Began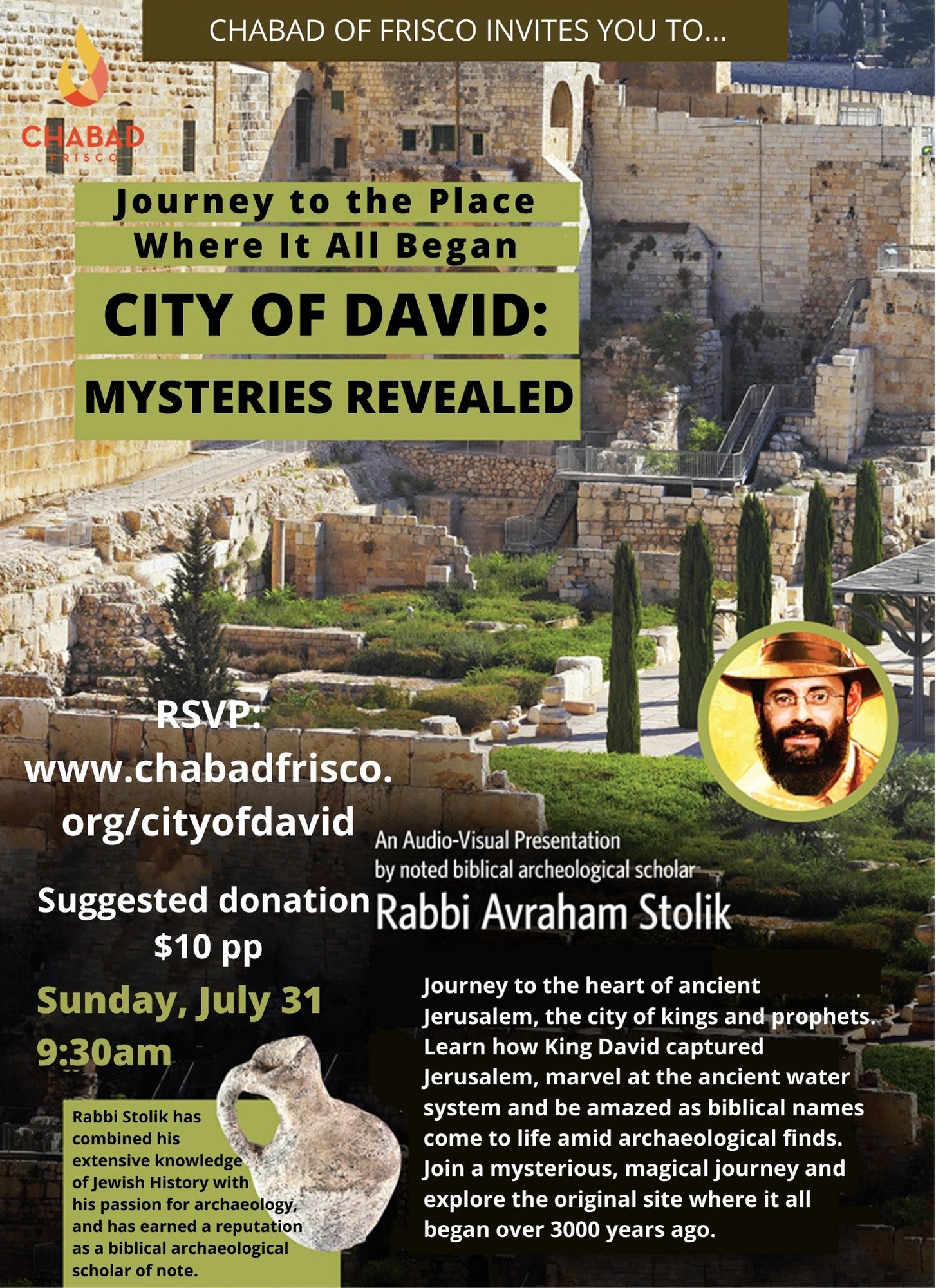 Journey to the heart of ancient Jerusalem, the city of kings and prophets. Learn how King David captured Jerusalem, marvel at the ancient water system and be amazed as biblical names come to life amid archaeological finds. Join a mysterious, magical journey and explore the original site where it all began over 3000 years ago.
Event will take place on zoom - Zoom information will be emailed to you upon registration
Suggested donation $10
Sponsorship of this program $360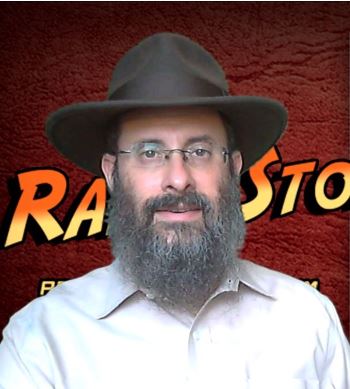 Rabbi Avraham Stolik is the founder & director of the Jerusalem Uncovered Institute, as well as director of Chabad in Downtown Coral Gables, Florida.
A number of visits to the Holy Land sparked his interest in archaeology. Combining his extensive knowledge of Jewish History with his new passion, he has been lecturing on the topic of biblical archeology for close to two decades, focusing mainly on Jerusalem.
He has created a unique presentation which has received wide acclaim from his audiences, and has earned him a reputation as a biblical archaeological scholar of note.
When
July 31st, 2022 9:30 AM